A new generation of devices for education
Chromebooks are versatile devices with dynamic content, built-in G Suite and simple cloud management.

Starting at £140.
Get started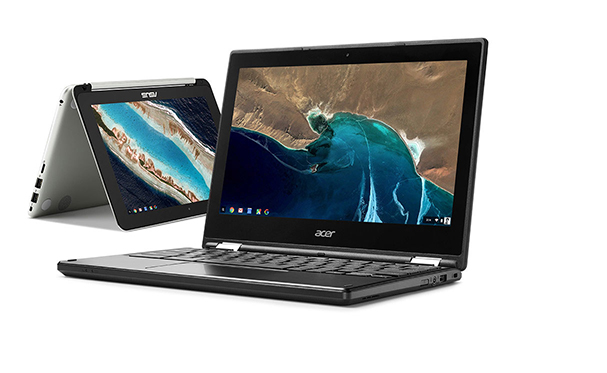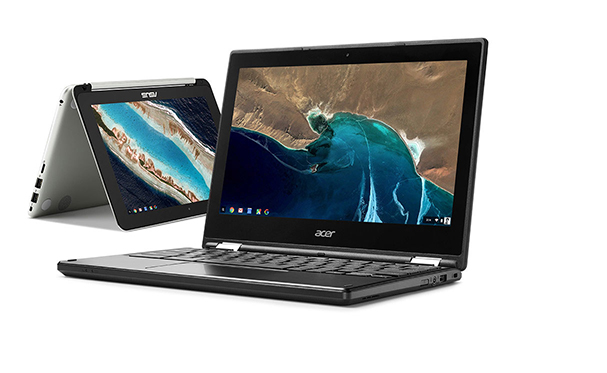 Affordable
Starting at £140, Chromebooks are the easiest devices to set up and manage — lowering total ownership costs with time, administration and durability.
Versatile
Chromebooks come in a range of shapes, sizes and price points — now with convertible, touch, stylus, and world-facing camera.
Perfect for sharing
Chromebooks were built to be shared with multiple students. Pick up any device and sign in for a totally personalized, secure learning experience.
Chromebook vs PC
Manage 10 or 10,000 Chromebooks easily
A Chromebook management licence gives you access to the web-based management console. From there, you can configure and manage Chromebooks across a school, district or country.
Create user groups
Apply policies, apps and settings to different sets of users. Group students by year group or subject. Separate students and teaching staff.
Pre-install and block apps
Blacklist, whitelist or pre-install apps, extensions and URLs.
Track assets
Assign devices to specific students and members of staff and receive configuration and usage reports.
Manage user access
Control who uses your Chrome devices: prevent outside users from logging in, disable Guest Mode or designate specific types of users for your devices.
Configure network access
Set network and proxy settings to make it easy for users to get up and running and ensure that they're protected by web filters and firewalls.
Customise user features
Modify user settings such as bookmark and app sync across computers and show some school spirit on your devices with customised Chrome desktop themes.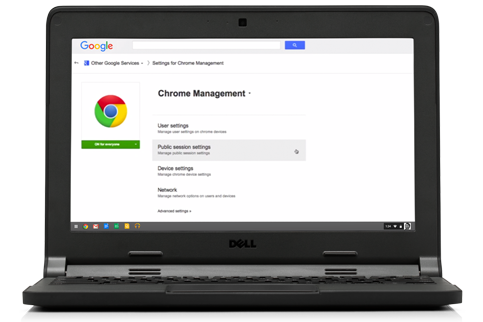 View film
Hassles not included
Chromebooks come with 24/7 support directly from Google, automatic updates and multiple layers of security. So students and teachers can do more and worry less.
No waiting
Chromebooks boot up in less than 10 seconds and resume instantly. Unlike other computers, Chromebooks avoid the bloat of old software and don't slow down over time.
No maintenance
With automatic updates, Chromebooks download and install security and software updates so you don't have to. No more hours wasted on installing patches.
No worries
Chromebooks have multiple layers of security to keep them safe from viruses and malware without any additional security software. With Google Drive, all files are backed up online, safely and securely, even if the Chromebook accidentally takes a swim.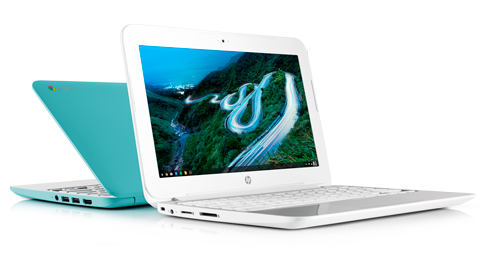 Share with an unlimited number of students
Even when Chromebooks are shared between classes, each student has a completely personalised learning experience, including access to his or her own classwork, apps, books and videos.